Après une période de création d'autocollants de 1989 à 1994, Shepard Fairey s'attaque à l'affiche. Collant partout son personnage André The Giant, sur des supports très visibles comme les ponts, les bords de voies rapides ou autres passages extrêmement empruntés, son icône retient l'attention de beaucoup de ses contemporains. Inspiré par le film Invasion Los Angeles (They Live) de John Carpenter, Shepard ajoute en 1995 le slogan « OBEY », (« Obéissez », mot en filigrane tout au long du film),sous le visage stylisé d'André : le message devient plus clair. Dès 1998 le succès médiatique est là, et ne fera que s'amplifier, jusqu'en 2008, lorsque l'équipe de Barack Obama choisit, pour la campagne des élections présidentielles, le portrait réalisé par l'artiste. Depuis 2006, ses expositions s'enchaînent dans les lieux et musées prestigieux, ses murals monumentaux fleurissent dans plusieurs grandes villes du monde, et son travail s'enrichit de sujets toujours plus engagés dans les causes qu'il juge important de soutenir, souvent sous la forme d'une affiche à vendre, dont les bénéfices sont reversés au profit de l'action concernée. 
Dès que Shepard maîtrise la sérigraphie, il s'implique aussitôt dans trois domaines qui sont toujours d'actualité: la politique, l'engagement social et la musique. Excellent DJ lui-même, il signe ses nombreuses performances sous le pseudo DJ Diabetic ou MC Insuline, (Shepard Fairey est diabétique). Dès 1995, Shepard Fairey va consacrer un bon tiers de sa production à l'univers de la musique, marquant visuellement et durablement cette industrie. L'artiste est en prise directe avec le Punk et le Rock, courants musicaux affectionnés par la scène skate de la côte Est des Etats-Unis et avec laquelle l'artiste a grandi. Concernant l'engagement social ou même sociétal, l'un de ses premiers posters est Stop Racism, édité en 1989. Dès lors, il n'aura cesse de militer pour l'égalité de tous et des toutes. Pour Shepard Fairey, ce qui compte est le message plus que la mélodie.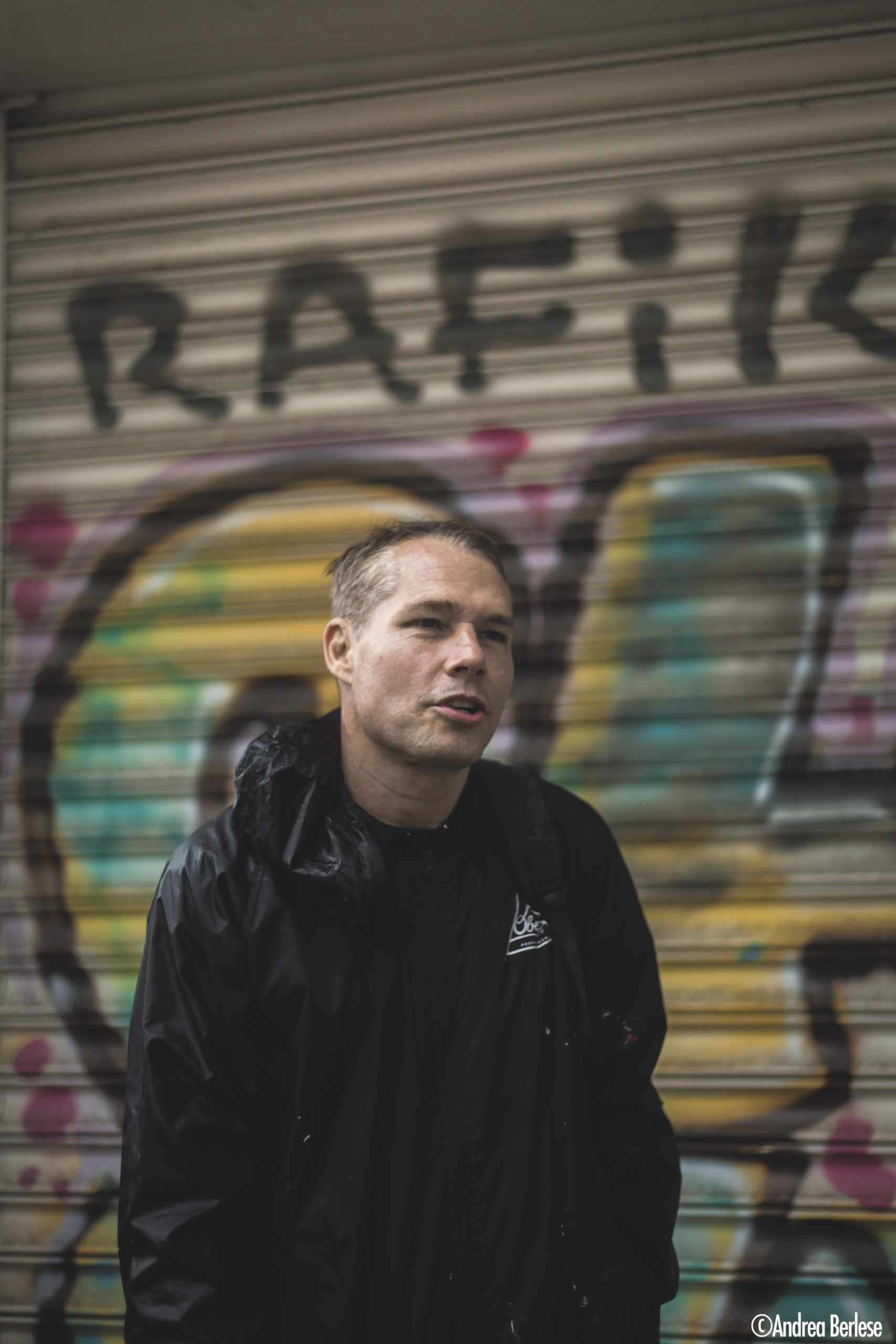 Invité au Street Art Fest Grenoble-Alpes 2019, Shepard Fairey réalise la fresque "Rose Girl".
ENGLISH VERSION
Who is Shepard Fairey?
After a period of creating stickers from 1989 to 1994, Shepard Fairey tackled the poster. Sticking his character André The Giant everywhere, on highly visible surfaces such as bridges, the sides of expressways or other extremely busy passages, his icon attracts the attention of many of his contemporaries. Inspired by John Carpenter's film Invasion Los Angeles (They Live), in 1995 Shepard added the slogan "OBEY" (a word that appears throughout the film), under André's stylized face: the message became clearer. From 1998 the media success is there, and will only increase, until 2008, when the team of Barack Obama chooses, for the presidential election campaign, the portrait made by the artist. Since 2006, his exhibitions have been held in prestigious places and museums, his monumental murals have flourished in several major cities around the world, and his work has been enriched with topics that are increasingly committed to the causes he considers important to support, often in the form of a poster for sale, the profits of which are donated to the action concerned.
As soon as Shepard mastered screen printing, he immediately became involved in three areas that are still relevant today: politics, social commitment and music. An excellent DJ himself, he signs his numerous performances as DJ Diabetic or MC Insulin, (Shepard Fairey is diabetic). Since 1995, Shepard Fairey has devoted a piece of his production to the world of music, making a lasting visual mark on this industry. The artist is connected to Punk and Rock, musical trends favored by the skateboard scene of the East Coast of the United States and with which the artist grew up. Concerning the social or even societal commitment, one of his first posters is Stop Racism, published in 1989. Since then, he has never stopped campaigning for equality for all. For Shepard Fairey, what counts the most is the message than the melody.
Caption of the video: Invited to the Street Art Fest Grenoble-Alpes 2019, Shepard Fairey creates the mural "Rose Girl".